We're a month into 2016 now and I hope your new year has been going strong. If you feel like your marketing efforts could use a little juice, you've come to the right place. Check out these online resources for amping up your marketing in 2016 from the top marketing experts out there. Click the titles and/or images to open up the goodie.
Bitly asked industry experts to weigh in on where they think social media is going in 2016. The experts give anecdotal evidence for their opinions, making the article is particularly interesting and relevant.
The collection of insights vary from which forms of content will be gaining steam to rising (and falling) platforms. You'll even learn some new terms (like, "crowdspeaking").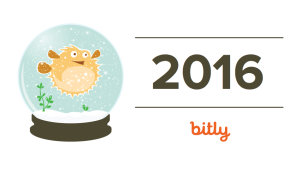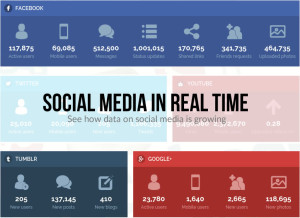 Social Hospitality's post features Coupofy's amazing real time social media statistics. There isn't much to say, except check it out, you'll be surprised.
According to the data, in 25 minutes (on a weekday afternoon) there were:
8 million status updates
9 million tweets
Over 1 million new photos uploaded to Instagram
Over 350,000 new pins on Pinterest
Impressive! Take a look for yourself.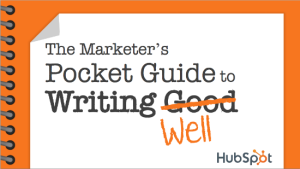 Hubspot is a marketing platform provider with powerful tools for the modern day digital marketing pro/team. They regularly produce great marketing resources that consist of fantastic tips, sage wisdom, a pinch of motivation and a splash of healthy humor. Although free, they will request your contact information so be prepared for some follow up from them if you're an ideal candidate.
This particular resource is a fun, quick read that will amp you up for your next writing project, whatever type of content that may be. This is more of a motivational piece. It will get you GOING and strip any fear of writing you may feel. In truth, a general guide to writing can't be any more specific without focusing on a particular topic. It's worth your time, go get your copy right now.
Beth Hayden is a marketing guru well-known for her email marketing and list building success. One of her latest blog posts includes instructions for and examples of content upgrades. This marketing strategy is common but Beth Hayden explains the details so that anyone can get in on the practice. Enough said, go check it out.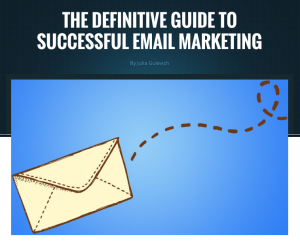 This guide will help those new to the concept start their first email marketing campaign. In fact, this guide will help anyone, even the experienced email marketer, brush up on the essentials as well as the nitty gritty details. The suggested sequence of automated emailing alone is pure gold.
The piece features great insights into the all important analytics aspect of email marketing. You'll learn some key troubleshooting techniques for when your analytics reveal your open-rates are less than ideal.
Hiver provides a killer Gmail collaboration app. Although in the email business, Hiver does not offer email marketing services. The guide is a guest post from G-Lock email marketing provider's email marketing expert Julia Gulevich – she knows her stuff.
Coming back to social media, here is a great blog post from the ever-essential Buffer Blog. In the world of social media, content is king. Sometimes it's tough finding good bits of the internet to post.

This article will help if you, like most people, find it difficult to identify quality content to share with your followers. In fact, the tips and source ideas in this guide will help just about anyone involved in social media marketing.
-Sarah Le